Paul Reed and Peter Rackstraw offer more than 50 years' experience of making, carving, and hand polishing quality English chairs.
Paul Reed began his career as an apprentice in the traditional setting of English furniture-making industry. Since then, he has spent more than two decades perfecting his art, to become a highly skilled chairmaker with a reputation for exacting standards of quality and accuracy.
For the most part of his career to date, he has been providing a demanding clientele with a highly specialised service producing one-off copy designs of original modern and period furniture.
A fourth generation chairmaker with over 20 years' experience of fine English chairs,  Peter Rackstraw, initially learned his trade from his father.
He has produced many individual, fine quality pieces for architects, interior designers and the antique trade, some of which are based on originals displayed at the Victoria & Albert Museum. His in-depth knowledge of his craft has led to many commissions for the restoration of antique furniture. Peter also has a great deal of experience of producing competitively priced chairs for the retail trade.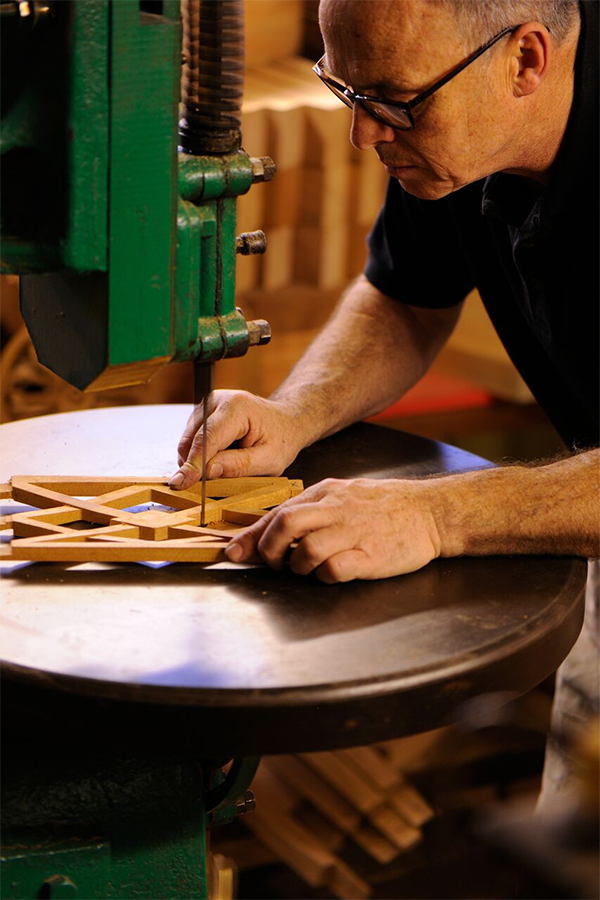 Reed & Rackstraw have been making English hand-made dining chairs in the High Wycombe area for over 4 generations. Given that High Wycombe is historically a chair making town, we are one of a few companies still making chairs in this traditional way.
Our chairs encompass the very broadest of ranges. We have an extensive portfolio of over 200 designs in regular manufacture dating mainly from the Queen Anne, George I, and through to the Regency periods. (1700 – 1900)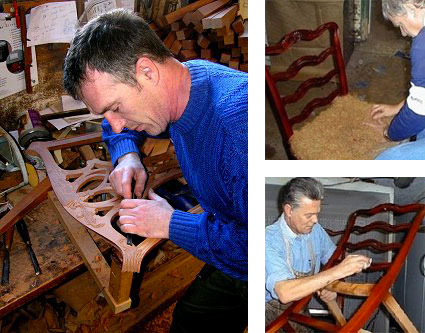 We also carry out many copy work commissions on chairs, stools and sofa's. This has proven to be anything from traditional period work through to more modern contemporary styles and their gothic equivalents. During these projects we have worked alongside interior designers, architects and the general public producing many fine quality pieces.
Situated in a converted farm building, all our chairs, whether from our regular portfolio or commissioned pieces, are individually hand-made and carved at the bench by either Peter or Paul. Using mainly traditional skills every attention to detail is painstakingly applied to guarantee a piece of furniture which will, like the original, be a treasure to keep for generations. Crafted by us from wood to finished article.
All chairs are hand-polished and can be colour matched to existing furniture where necessary. Owing to their hand-crafted nature, capacity is available to make chairs outside our normal size and range. Choosing from a wide range of fabrics your chairs can also be upholstered in the traditional manner and finished to perfection.
Our chairs have been exported worldwide and we currently have showroom displays in London and New York.  Customers own covering fabrics can be fitted at no extra cost. Free quotations given on receipt of details.