We are available for commissions and reproduction projects as well as repairs and alterations.
Please call us or email us with any questions or queries you may have, or with any enquiries regarding quotes for work.
Email us at info@reedandrackstraw.co.uk
Tel: +44 (0)1494 481705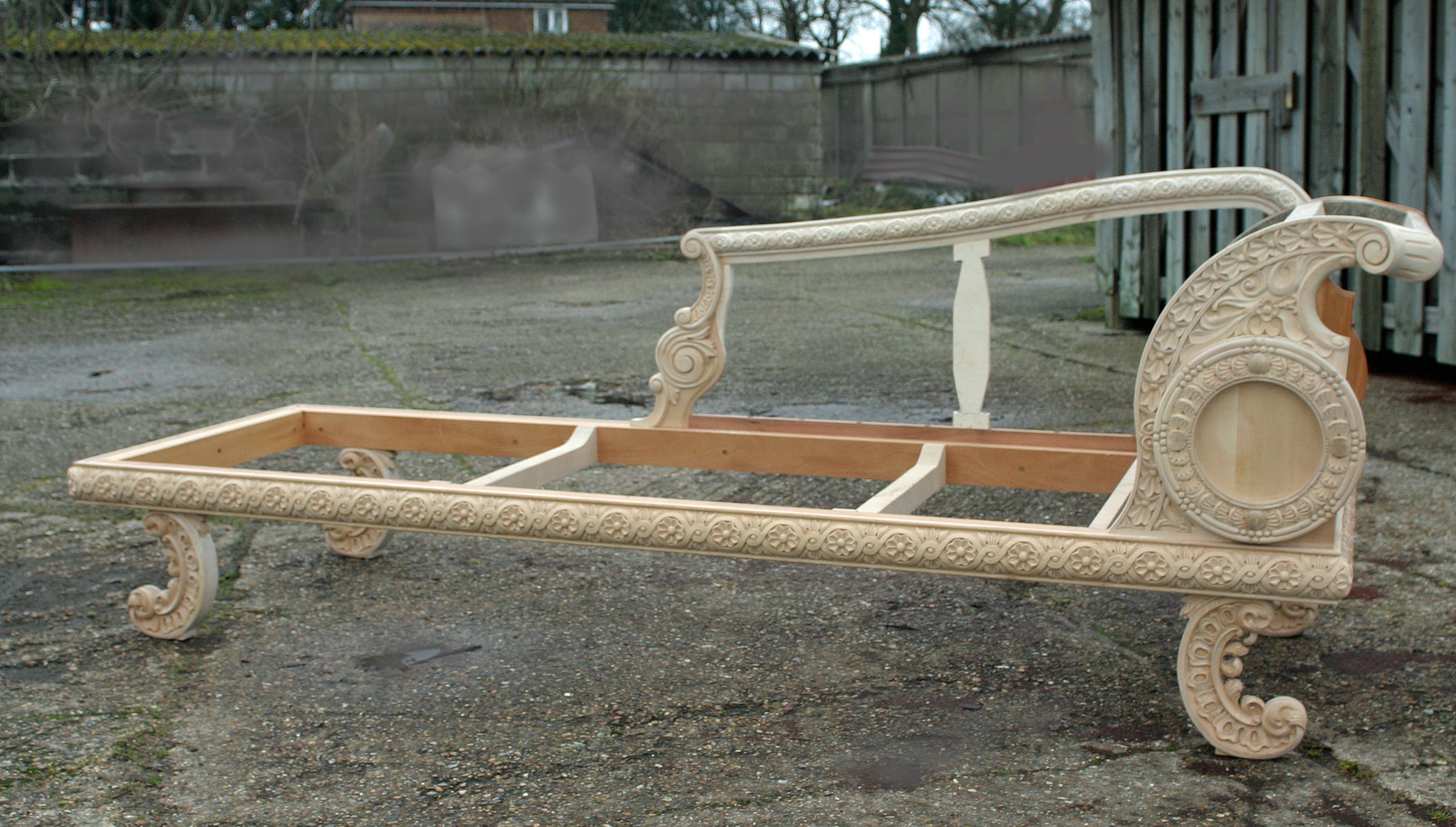 Ornately Carved Daybed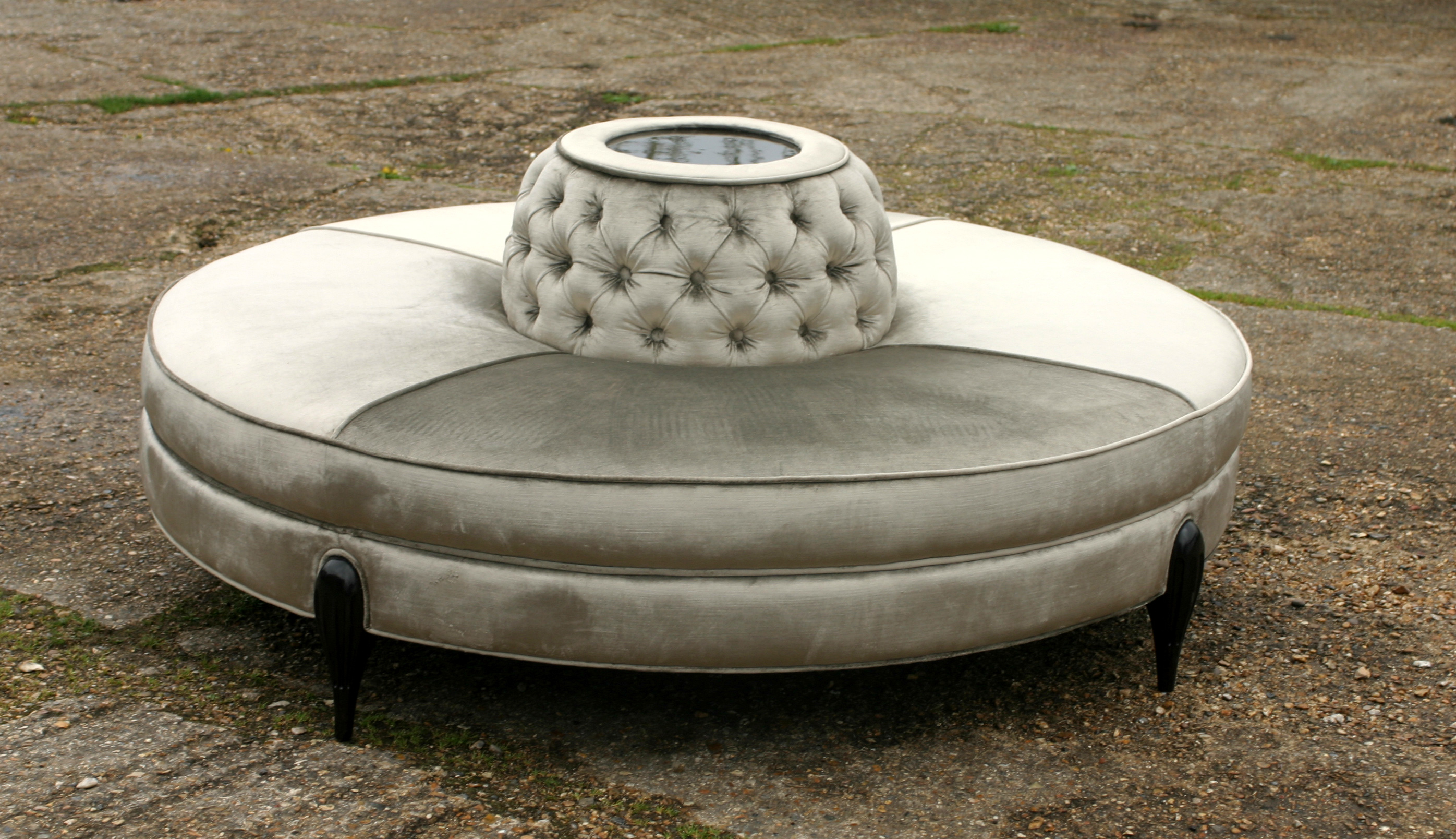 Circular Ottoman
Some of our latest examples of commissions are below:
Sofa, daybed and seating commissions
Whilst we are of course passionate about all things chair related we also undertake many sofas, daybeds and chaise longue projects.
Below are some finished commissions and works in progress.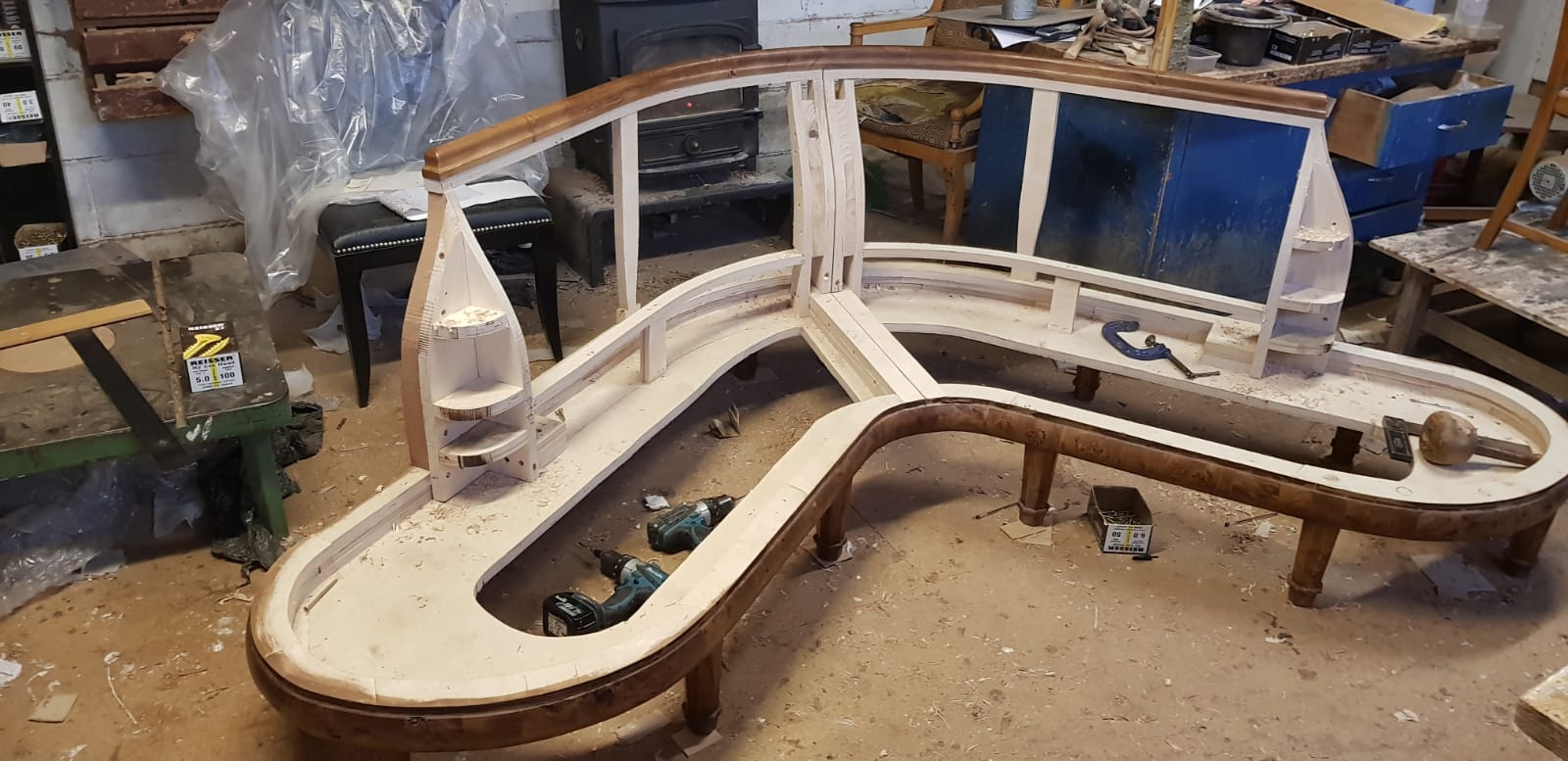 Burr oak corner sofa under construction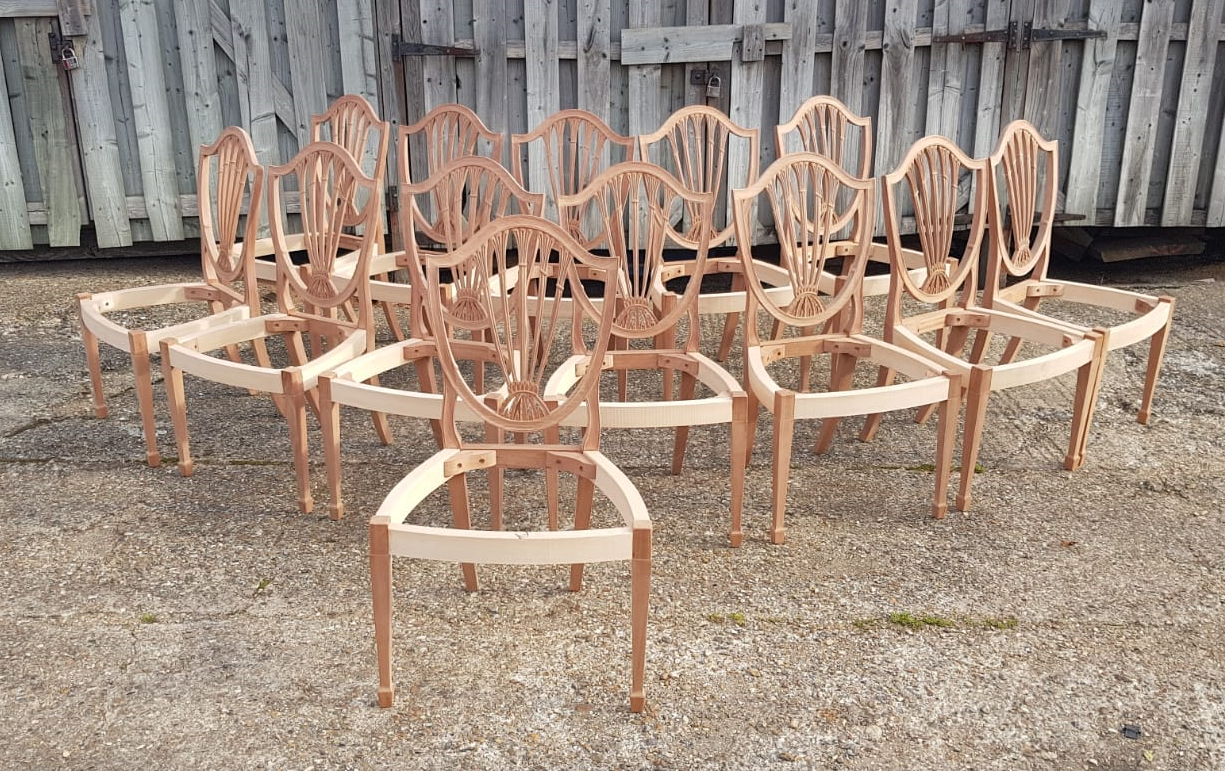 Shieldbacks ITW